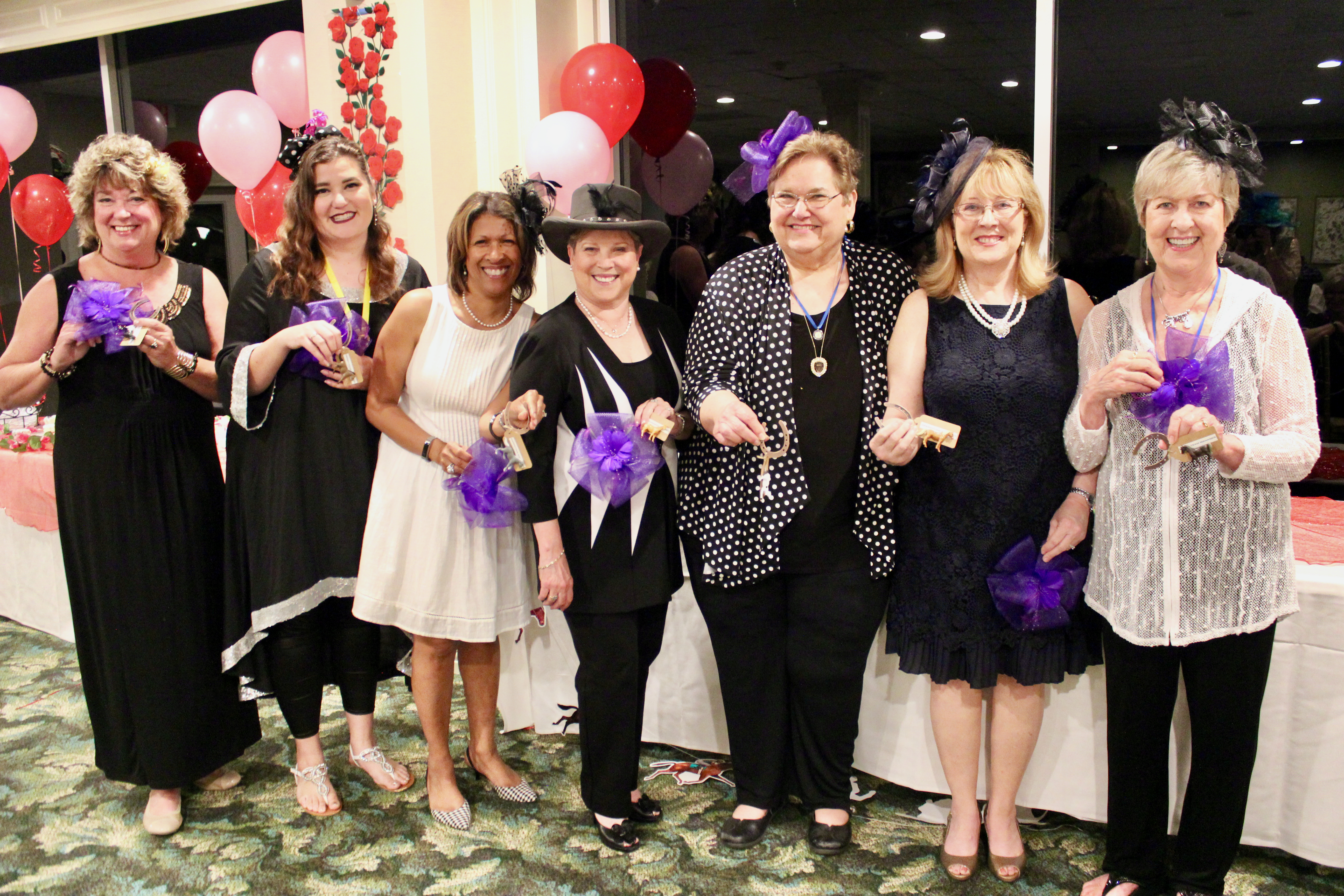 Hats, Horses and Harmony
The annual TWSC Installation banquet was so much fun and the theme was perfect for our celebration!
The hats to celebrate our Regional win, that means we are going to Louisville, Kentucky in 2020, came in all shapes and sizes!  Real women of the Kentucky Derby eat your hearts out!  We had fascinators and hats that were beautiful and unique.  Sheila Donahue made several of them and they were so creative and stunning!  What talent!