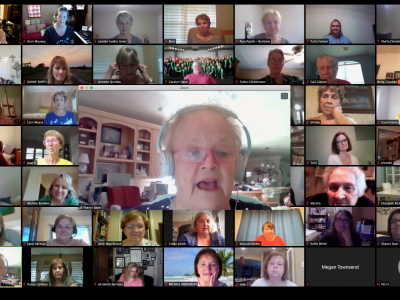 We've been thinking about Sharon Babb and the profound effect she has had on the Sweet
Adelines community. How many have been guided by her insight and experience? How
many choruses have read her comments after Regional or International and used her
expertise to work harder and strive for more? Sharon was one of those voices in this
community that coached with kindness and positivity. TWSC was fortunate to have Sharon
visit us just a few months ago on Zoom, and her words are just as poignant now as they
were when she coached us: "Sing on purpose and sing with beauty and power. Make it
memorable." We can think of no finer example of someone who led with beauty and power,
and who will always be memorable. We are holding Sharon's family and the entirety of
Region 8 in our hearts. Thank you, Sharon. We miss you dearly.