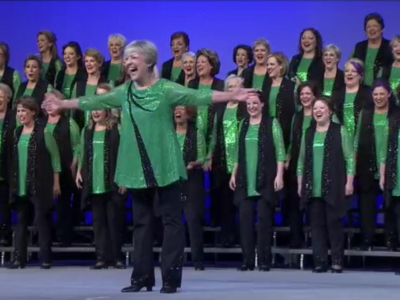 Contest Season is Here!!
Wow!  Region 10 was the first Regional contest of the season and it was a great kick-off!  The Ladies quartet took first place and these young women were nothing short of fabulous!!  TWSC had 7 competing quartets and Sympatico placed fourth!  Congratulations to all these women for taking the stage and putting out their best!
TWSC was not competing but we sang for evaluation and did our best to bring everything we have been working on, to the stage.  It was so incredible to have the chance to perform for our peers as we continue our preparations for International Contest in St. Louis.   We also had the chance to do our bow out package and sing four more songs.  Every minute was a blast.  Our new members, that had never performed with us, had the chance to experience the big stage sharing our joy of music with the audience.  It was magical!
Our very own Claudia won the Regional scrapbooking award this year(again).  She has amazing talent and creativity- always finding a new way to document the chorus activities through the year and making us look great!
There are so many talented women in our Region and it is admirable their willingness to share their music as well as all their other talents to make us The GREAT Gulf Coast Region!