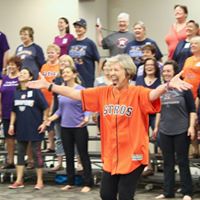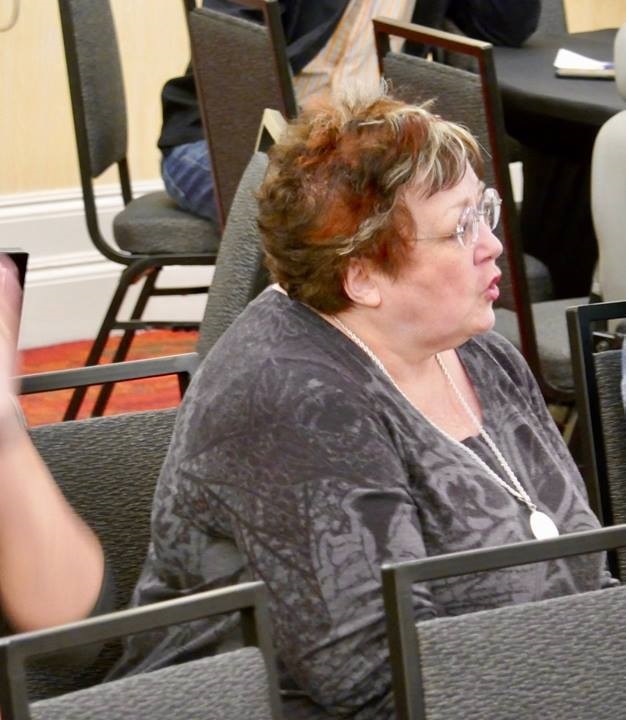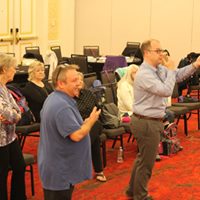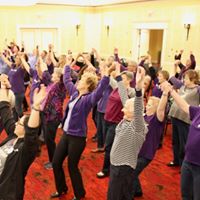 It's a wrap! The 18 months of preparation for International Competition culminated on October 18 in St. Louis, MO. As contestant #19 out of 34, we performed for an audience of thousands. We had been rehearsing daily starting on Monday evening. With final reminders – and a few new thoughts - we rehearsed and performed our ballad and uptune for one coach or another, plus some enthusiastic groupies who were "ooh-ing" and "ah-ing" as we honed our skills. 
Chorus members had some time to do a bit of sightseeing such as the Gateway Arch, Budweiser brewery, the Clydesdale horses, botanical gardens, and so on. We also had opportunities to eat with each other in small groups. The result: we got to know each other much better! That's a side benefit of all being in the same hotel. It also has a positive affect on the invisible bonds that tie us together. 
Now back to our on-stage performance. We performed very well and enjoyed our brief time in the spotlight. We received many compliments from audience members and felt good about ourselves and our performance. When we saw the scoresheets, they indicated that we had not done our best on that day. We placed 15th with only 15 points (out of 1245 points!) between our score and the score of the 11th place chorus. We are disappointed, but determined to figure out how to put our best skills on stage next time we compete. In March 2019, we will compete at the regional level. We hope to earn the right there to compete at international level again in the Fall of 2020 in Louisville. We enjoy competing and learning new vocal skills and performance skills. And we continue to be proud of our accomplishments!